Welcome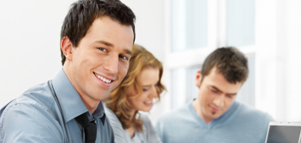 About Us

Now Solutions is a dynamic company that offers a variety of IT services for small to medium sized businesses in the Greater London, Hertfordshire and surrounding areas.

Our core business is providing desktop IT Support to our customers. We offer monthly packages that included unlimited remote telephone support with discounted rates for on premise IT Consultancy, computer and networking troubleshooting.

We offer IT Consultancy services that range from IT procurement to providing recommendations on IT infrastructure installations and improvement. We are particularly well versed in the Estate Agency industry since we have a large proportion of Estate Agents in our client base.

We offer professional web hosting services. Our philosophy is to provide well specified servers with low website consolidation ratios to ensure high levels of performance. We also provide and manage dedicated servers housed in UK and German data centres.